MSCi engages in instrument sales and course activity in relation to chromatography and biotek. We also deliver consultant services and method development together with sales and support of laboratory equipment from a range of suppliers, such as  GERSTEL, Agilent Tehcnologies, and LECO – see the full list here.
Courses
Our courses are normally given in Danish, however, feel free to ask, as most of our courses may be given in English as well.
Laboratory
In our laboratory we have a rather complete selection of equipment up-and-running, GC, GCMS, HPLC. On the GC side we have static- and dynamic headspace, SPME, thermal desorption, and pyrolysis besides the standard injection techniques. We also offer method development and/or validation or running series of samples.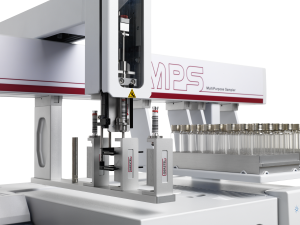 Instrument sales
See our list of instrument products here
MSCi sell and service GERSTEL, Agilent (not in Norway), Markes, OI, MIDI and IonSense in the Nordic area.
Service and support
MSCi service all the equipment we sell, besides we service and support other types of equipment from CTC and Agilent
History
MSC was started in 1998 by Tore Vulpius. In the beginning as a one-man company, with training in Agilent GC and LC systems as the primary activity.
Over time, MSC has added consultant and analysis work, and in 2006 the former Kielberg courses was added to the course activity.
In 2008, a co-operation with SAMSI AS was initiated, and a more systematic sales, service and support organisation established, which soon incorporated GERSTEL, Agilent and Peak.
In 2011 the instrument part was independently established as MSCi ApS and today the companies employ a total of nine, plus a number of consultants.