All-in-one
The MAESTRO software is the software that binds all the functions in the MPS family together.
It is a 4th generation software which is robust, and really easy to learn.
The MAESTRO software operates all GERSTEL modules and system solutions in a simple and efficient manner. Together with the MPS and all the added functionalities here, it turns the autosampler into a true robot. MAESTRO can be operated as stand-alone software or fully integrated with the Agilent Technologies ChemStation/MassHunter platform.
It is also integrated with the Thermo Xcalibur and the AB Sciex Analyst. Just one method and one sequence table runs the complete system from Sample Prep and Sample Introduction to GC/MS or LC/MS analysis. Set-up is performed in a very simple manner: By mouse-click.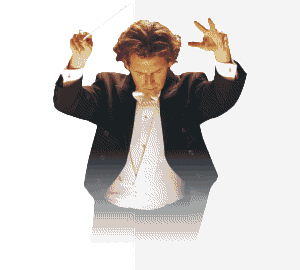 Flexibility and traceability:
MAESTRO provides full flexibility by allowing an ongoing analysis sequence to be modified to incorporate priority samples while keeping track of all steps in the process from sample prep to sample introduction and beyond.
Priority samples can be added to the system at any point in the standard analysis sequence.
LOG file and Service LOG file functions provide traceability and make trouble-shooting easier.
Automated E-mail notification in case the system is halted enables prompt intervention to ensure that your samples are analyzed as planned.
MAESTRO has a built-in, context sensitive on-line help function to simplify and speed up the operation and improve the overall productivity.
Easy-to-understand explanation of each function.
Simple and comprehensive training tool for new users.
Provides recommendations for parameter settings.
LVI Calculator speeds up optimization of your LVI analysis by calculating the best injection parameters based on the injection liner used, the solvent boiling point and injection volume.
MAESTRO has a built-in maintenance function, simplifying maintenance planning and improving the overall operation. If the maintenance function is activated, the software will remind you to change ferrules or to perform other specified regular maintenance tasks whenever a user-defined number of injections has been reached (maintenance counter).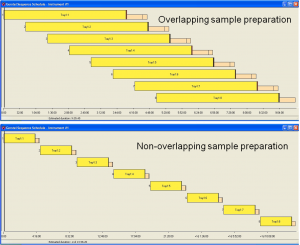 MAESTRO: Easy and convenient operation.
The sequence is checked for errors before the run to ensure that all samples are analyzed as planned.
The effects of parameter or method changes are visualized directly.
Interactive on-line help with parameter specific input assistence for fast method development.
Sample preparation steps are conveniently and easily selected a from drop down menu – without macro programming.